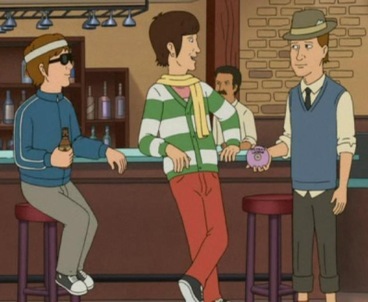 Hey kats and kittens. Hope you're enjoying your sportsball superbowl contest of champions. Lars here, giving you a sweet little post of podcast goodness to wrap up your weekend into a fine package.
In this installment of the Spitz, Erik, Tim, Blaire, James, Tony, Tyler and myself invade the airwaves with talk of our upcoming shows (IO Cagematch on 2/18 and Found Theatre Show 2/27). In other topics: James calls Blaire a She-hulk, Tyler cusses out everyone, hipsters continue to suck, Dreamworks executives are fucking intense, and Facebook doppleganger week has us all worked up.
Also there's this stirring performance from Academy Award winning legend Morgan Freeman:
and....
Get in on all the funny right here-
A Flock of Robins
Be sure to mark your calendar for our big big show at the Found Theatre on Feb 27th. And If you can stay up late, come see us fight in a brutal cage match of chuckles at the Improv Olympic on Feb. 18th. Check out our "live show" posts!!!
Cheers,
Lars